Google's Fuchsia OS team of 100+ members aim to replace Android and Chrome OS
34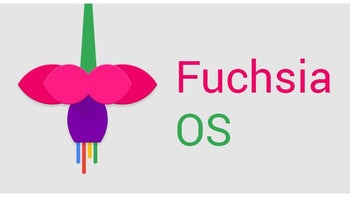 UPDATE:
In a comment for CNET, Google stated that Fuchsia is
"one of many experimental open-source projects,"
developed at the company. There was no comment on the possibility of the new OS replacing Android.
There have been persistent rumors surrounding Google's Fuchsia OS. The claims originally were that the OS was planned to replace Android. Then, it was going to unify Android and Chrome OS. Now, a report claims that the dedicated team for Fuchsia OS has grown considerably at Google and the aim isn't just to replace Android and Chrome OS, but for Fuchsia to be the OS that runs all the gadgets that Google makes.
According to a new report, the Fuchsia OS team at Google is now more than 100 members strong and insiders allegedly claimed the ultimate aim is to have Fuchsia OS replace Android and Chrome, but also to run on smart speakers and other gadgets. Fuchsia will also break from Android in important, but interesting ways. Fuchsia is supposed to have voice commands built into its core rather than tacked on like it has been with Android. Fuchsia will also stop using the Linux kernel in favor of the Zircon, which may help with legal issues around Android's use of Java, but might also make it more difficult to integrate the entire Android ecosystem. The report also noted Fuchsia has certain privacy measures at its core, which could hinder Google's ad business.
Still, the project has the blessing of Sundar Pichai. Google's vice president of design, Matias Duarte, is reportedly working part-time on the project. And, the original report claimed the Fuchsia team wanted its OS to become Google's one true OS in five years, but Google has since denied that there is any timetable set for Fuchsia.
Given the
early software builds
we've seen around, Fuchsia certainly seems interesting, but it also does appear quite far off. Even five years feels like too short a period for an OS that would need to replace an ecosystem running on billions of devices with millions of compatible apps. It'll be fun to watch the progress though!