Photo ID might be required to verify your identity with Apple Pay Cash
24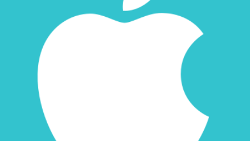 According to lines of code found on the latest iOS 11 beta, Apple's peer-to-peer money transfer service could require a photo ID. The new feature, called Apple Pay Cash, allows users to send money to another iOS user through iMessage. One of the strings found reads, "Verify your identity to continue to use Apple Pay Cash." If a user's ID cannot be verified, that person will be blocked from using the peer-to-peer feature, although the cash balance can still be used with Apple Pay to cover retail transactions. Another string reads, "Position your driver's license or identity with photo on the [camera's] frame."
Requiring a photo ID would seem to be related to preventing identity fraud, but it also could be related to making sure that one of the parties in the transaction is not a child dipping into his/her parent's bank account, or getting involved in a scam.
Besides its use as a peer-to-peer money transferring system, Apple Pay Cash can hold a cash balance that can be used to make payments in any situation where Apple Pay could be used. Instead of the transaction using Apple Pay paired to one of your credit cards, Apple Pay Cash would settle up using the cash balance it is holding for you.
One cautionary note from Apple. Those using a credit card to fund a person-to-person money transfer with Apple Pay Cash will have to pay a 3% fee. We should see iOS 11 released sometime next month, just before the release of the 2017 iPhone models.
source:
iHelpBR
(
translated
) via
AppleInsider