Pebble app store to open to consumers in 2014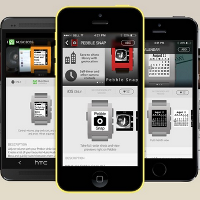 Those code jockeys writing for the Pebble smartwatch now have access to the Pebble Developer Portal. This is where developers can upload apps in preparation for the launch of the Pebble app store next year. Pebble recently introduced its SDK 2.0 for developers covering four APIs: Javascript, Accelerometer, Data Logging, and Persistent Storage. The watch builder says that the response to all of this has been phenomenal.
The Pebble app store will list seven different categories including Watchfaces, Daily, Remotes, Games, Notifications, Tools and utilities and Sports and fitness. In addition, apps that require an iOS or Android app will be allowed to link to the App Store or Google Play Store.
If you're a developer and want to start writing for the wrist, check out the sourcelink for more information.
source:
PebbleDev.Portal
via
Pebble