Pantech preparing a "bezel-less" 5" Snapdragon 600 flagship phone
9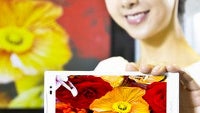 Pantech might not be a household name in the States, but you'd be surprised to find out it is actually South Korea's second most popular brand after Samsung. It is even more popular than LG.
And now Pantech is said to be preparing a
new

"bezel-less"

5-inch quad-core flagship
device that will land on store shelves by the end of the month. Having a bezel-less screen is pretty much impossible so we are guessing this latest rumor means the bezel would be really, really thin.
The upcoming Pantech flagship comes under the Vega R Series and carrier the IM-A870 model name.
The device will run on Android 4.1 Jelly Bean and features Qualcomm's Snapdragon 600 quad-core chip, a powerful and energy frugal solution.
We are curious to see what the bezel-less display really is so we'll keep an eye on this upcoming device. The official images should be out by the end of the month so stay tuned.
source:
ET News