Pandora now allows Premium users to share their music on Snapchat
0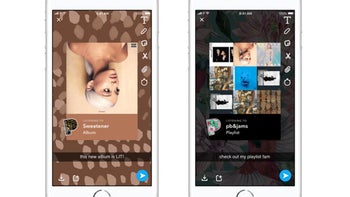 Pandora has just made official
what we already knew for about a week
. Still, we now have more details about the company's plans for Premiums users of its music streaming service. So, starting today, Pandora announced that Premium users will be able to share their favorite songs, albums, stations, and playlists via Snapchat.
Moreover, any Snapchat users in the United States who receives the music card shared by a friend will have direct access to Pandora's entire music library. Even if the Snapchat user who receives playlist card doesn't have a
Pandora Premium
account, they will still be able to access 30 minutes of free unlimited and uninterrupted music. However, that comes at a price, as they will be forced to watch a 30-second ad.
In any case, if you want to know how you can share your music via Snapchat, here are the instructions provided by Pandora:
When you're listening to a song, playlist or album on the Pandora app, tap "Share" on the "Now Playing" screen.
Select "Snapchat"– each song, album or playlist will have a unique card that celebrates the music's artwork.
Add the card to your Story, share directly with a friend, or Snap to a group of friends.
Friends who view your Snap can swipe up and listen to the music-on-demand on Pandora thanks to Pandora's Premium Access feature.
The new sharing feature is available to all
Pandora Premium users
on iOS and Android devices starting today, but Pandora ad-supported users will also be able to share on Snapchat.