PSA: To keep your 30GB of free OneDrive cloud storage, you must opt-in before Monday
25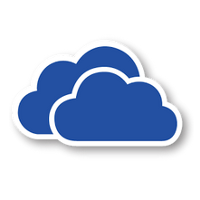 If you use OneDrive for your cloud storage needs on your phone or tablet, better listen up because tomorrow is the very last day that you can opt-in to keep
15GB of free storage, and the 15GB camera roll bonus
. Late last year, Microsoft announced that it would scale back the amount of free OneDrive storage to 5GB by early 2016, and eliminate the camera roll bonus completely.
Needless to say, OneDrive users thought that Microsoft executives had their heads in the clouds when deciding to change the amount of free storage. Since it usually is the squeaking wheel that gets the grease, users complained and Microsoft caved in. The company is allowing OneDrive users to keep both 15GB of free storage, and the 15GB camera roll bonus. All they have to do is go to a particular website and opt-in to keep all 30GB of free cloud storage.
If you don't click on the sourcelink and opt-in, you will find that your free OneDrive storage will be reduced from 30GB to 5GB come Monday morning. And why should you have to pay for an additional 25GB of storage each month when a huge multi-billion dollar company is willing to take care of it for you. So go ahead, click on the sourcelink and take care of business now before it becomes too late.
source:
OneDrive
via
WindowsCentral