Only 50 units of this BlackBerry Passport Black & Gold edition exist, there's no gold on board though
26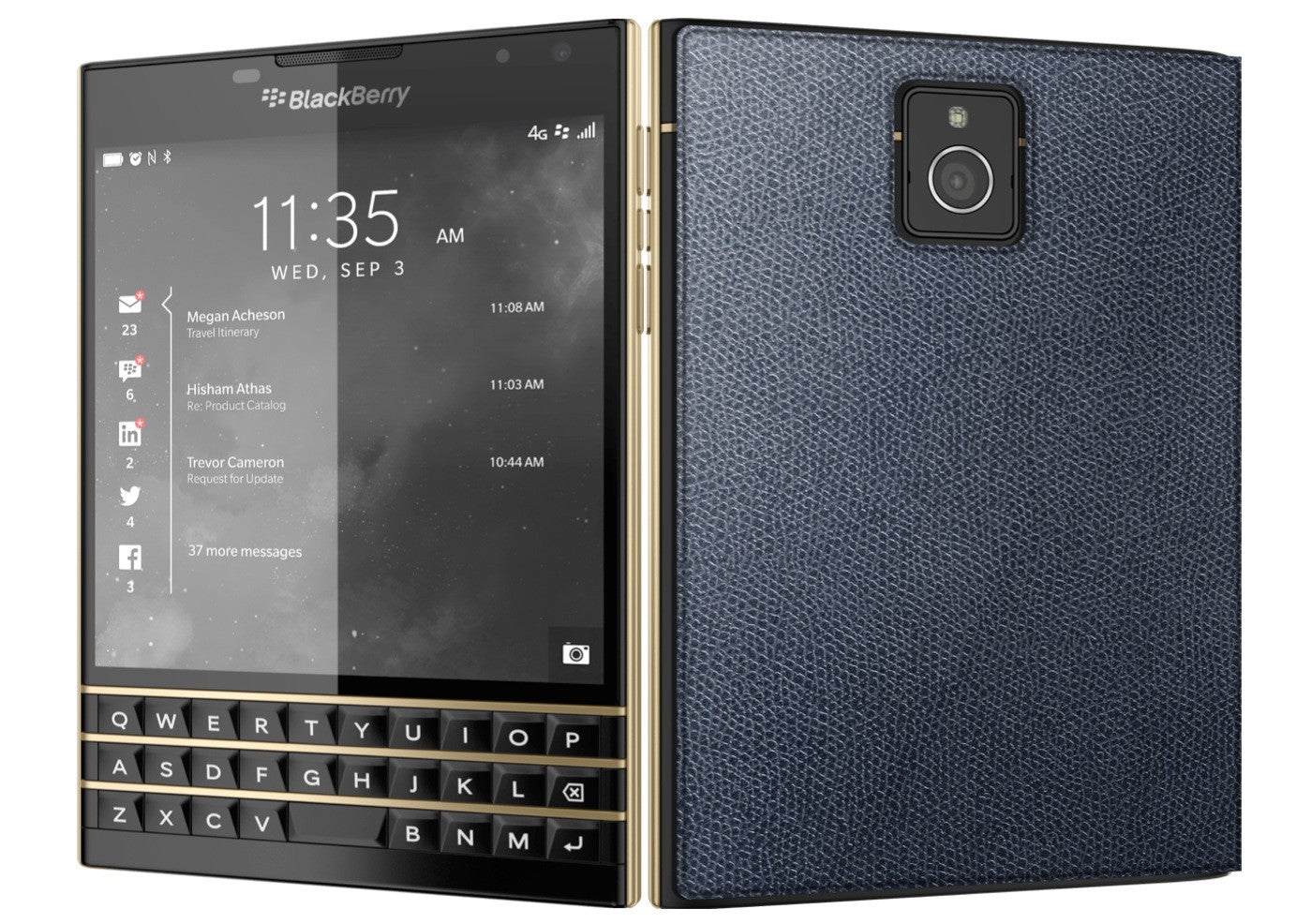 The
BlackBerry Passport
is quite head-turning on this own, but this new limited edition of the device is, undoubtedly, even more head-turning. Wave hello to the Black & Gold edition of the Passport, only 50 units of which will ever see the light of day.
However, don't be fooled - BlackBerry used no real gold dfor this edition of its square-ish handset; instead, the frames and most of the details at the front of the phone are made of gold-colored stainless steel. As an added bonus, each of the units will be engraved with a "Limited edition" sign to signal the crowd that this is nor a regular BlackBerry.
Moving on to the back of the device, we can find a Valextra rear cover made of soft calf leather. It won't tamper with the regular functioning of the on-board NFC connectivity, and interestingly enough, the Valextra leather cover also won't obstruct "message notifications and automatic power saving".
If this edition of the BlackBerry Passport caught your eyes, you'd be happy to know that you won't have to mortgage your house and pawn your car - the Black & Gold edition of the BlackBerry Passport commands a $899.99 price tag, which is roughly two hundred bucks over the price of the regular device.
Be quick, though - as we said, only 50 of these will be available internationally.