OnePlus says: "#NoGames on Black Friday"
2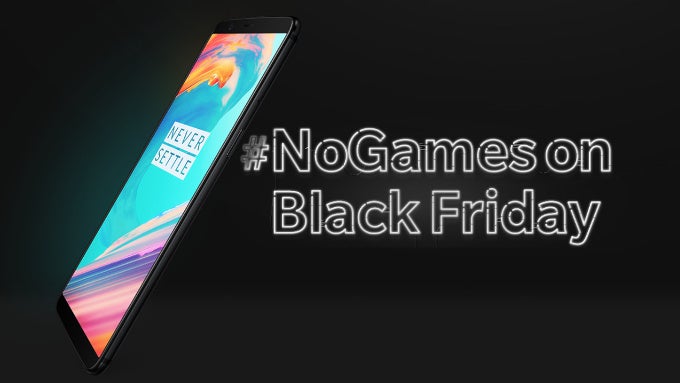 OnePlus is a bit of a phenomenon. The company has grown from zero to hero in just a few years by doing something really simple: doing one flagship phone right.
With a great device, unconventional marketing and a growing group of satisfied and vocal customers, OnePlus really stands out. Its mantra is simple: Never Settle.
On the eve of the biggest shopping day of the year, it has a message for those who slash prices on Black Friday: that's "BS".
"Say no to Black Friday price games"
OnePlus says something simple in a few words: Black Friday is all about mind games, and mind games are tiring. Instead, the company has chosen to have a fair price on its devices all year round instead of having higher prices and slashing them numerous times throughout the year. Read the company's manifesto right below, it makes a good point. Do you agree with it?
Our goal is to share good technology with the world. That's why we price our devices fairly year-round, so that you don't have to double check the math. Say no to Black Friday price games.

Mind games are tiring for everyone. (A great line for your Tinder profile.) We prefer to keep the focus on making good products to share with the world. In order to do so, we have to make some money in the process. At the same time, our users would like to save some money.

This is where fair pricing comes in. Cut through the BS. Keep things simple. We make money to fund our product and feed the team. You save money and get the best user experience, whether it's Black Friday or Taco Tuesday.

So pick-up your OnePlus 5T today at basically the same price - just 0.01€ off. We'll throw in our Dash Power Bundle at 50% off for 24 hours. We can do that much. You won't get a huge price slash or rebate on this device today if you order today. You'll just get the best device we've ever created and the immense satisfaction that you're supporting a smartphone that is changing the way our industry works.

Never Settle