OnePlus Weather app now available from the Google Play Store
3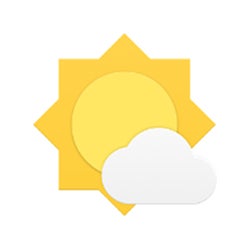 OnePlus has just released its custom
Weather application
in the Google Play Store. The app has been installed on the OnePlus smartphones after some of the newest
OxygenOS updates
rolled out by the Chinese company.
In order to make it possible for its engineers to update the app without having to push a new OxygenOS build every time, OnePlus has decided to release it in the Google Play Store.
Unfortunately, if you don't own a
OnePlus smartphone
, you won't be able to install it via Google Play. In any case, you won't be losing much since OnePlus Weather is kind of barebone when it comes to features.
However, we're expecting OnePlus to continue to improve it by adding new features on a regular basis. For the time being, users can track the weather with hourly and weekly forecasts from
AccuWeather
.
The Android app also features some dynamic weather animations and the option to send weather updates by text, email or social media.