AccuWeather launches new Android Wear 2.0 app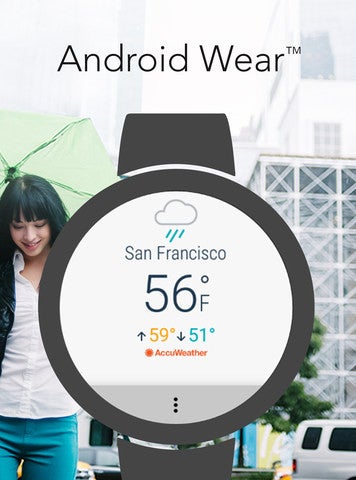 As more and more smartwatches with
Android Wear 2.0
get released, or other that run the previous version of the platform get upgraded, app developers start adding support for Google's new OS.
AccuWeather
is one of the companies that has just announced it has launched a new app for Android Wear 2.0, which will help smartwatch users stay up to date with the latest weather forecasts.
Moreover, AccuWeather developed a customizable watch face for the new Android Wear 2.0 OS, which is available through selection right after downloading the
AccuWeather app on the smartwatch
.
The new application is fully customizable, so users can choose to receive various types of alerts such as severe weather in specific locations, select between Celsius and Fahrenheit, as well as enable or disable GPS feature to automatically get real-time weather updates in any place on the globe.
The new AccuWeather application for Android Wear 2.0 is already available for download via Google Play Store. It doesn't cost anything, but some features must be unlocked through in-app purchases.