OnePlus TV confirmed to arrive in September, but only in one country
3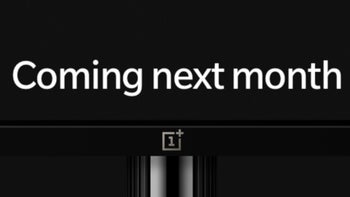 After
revealing the name
of its upcoming TV, OnePlus announced today that the device will be launched on the market in September in just one country. If you're looking to buy the OnePlus TV, you'll be able to do that next month in India, as this is the first country getting it.
In case you're wondering why OnePlus decided to launch it India first, it appears that the Chinese company's products have had great success in this country thanks to the many fans and supportive community.
Over the past 6 years, we have achieved great success in India in large part because of our passionate and supportive community. Even after all these years, we're excited to explore exciting new opportunities hand-in-hand with you. OnePlus TV is such an important product for all of us, and we can't wait to see it in living rooms all over India.
The good news is OnePlus announced it is working hard to launch the
OnePlus TV in North America
and Europe as soon as it establishes partnerships with most of the local and regional content providers because we all know "content is king."
Not many technical details about the OnePlus TV are known for the moment, but the company's CEO Pete Lau said that "image and sound quality are fundamental features" the OnePlus must get right. He also said that OnePlus TV's design and smart interconnectivity will probably make it even more exciting.