OnePlus reveals the name of its upcoming Android TV
2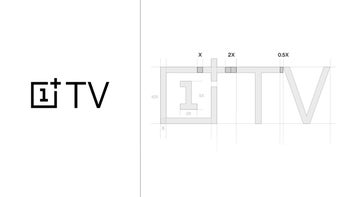 OnePlus has been dropping hints that it is working on a smart TV since last year. We had nothing concrete on the TV, up until it was listed on
Bluetooth SIG
, revealing that it will come in a big variety of sizes (from 43 all the way up to 75 inches) and have an LED panel.
Little else was known, beside this, but just recently, a community representative took to the OnePlus forums and actually confirmed what the TV will be called, sharing alongside a (supposedly) final logo for the device. And, you guessed it, it's called the OnePlus TV... wait, what did you expect? It's the most logical naming scheme, and the company thought as much:
"Yes, we are going to call our very first smart TV product "OnePlus TV" – simple yet to-the-point – as we believe there's no other name that can best represent our value, vision and pride than naming it with our own brand."
The forum thread also reveals the official logo for the OnePlus TV (pictured above), which consists of the OnePlus logo with the letters TV next to it. Again, what else did you expect?
Out of all the Bluetooth SIG listed OnePlus TV sizes, only the 75-inch version is said to be US-bound. Smaller OnePlus TVs will be launched in other parts of the world, with the 43-inch version, which is the smallest of the bunch, being an India-exclusive.
Additional 55-inch and 65-inch OnePlus TV models appear on Bluetooth SIG as well, though it's unclear where they will be released. Although OnePlus filed 40 model numbers for certifications on Bluetooth SIG, not all of them are different OnePlus TVs. These model numbers are merely indicators about the size and region where they will be launched.