New OnePlus Nord update adds camera improvements, more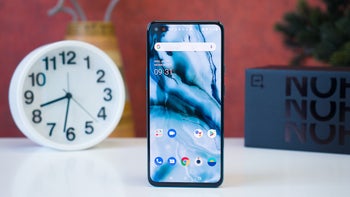 OnePlus Nord
is already at its second update, although it was launched on the market very recently. While this isn't a bad thing, it's a sign that there's a lot of room for improvement. Also, both these updates come with fixes for issues that have been discovered shortly after the phone's market launch.
Starting today, a second update is making its way to
OnePlus Nord
devices all over the world. For the most part, this update addresses a couple of issues and adds some system and camera improvements, which you can find below:
System
Improved launch speed of Gallery
Improved display experience
Fixed issue of being unable to join Red Cable Club (IN only)
Fixed issue of background music pausing when launching the front camera
Camera
Improved quality of video calls
Improved color accuracy and white balance for low-light selfies
Improved vibrancy and color accuracy of the macro camera
Cloud Service
Fixed issue of syncing Notes (IN only)
OnePlus
revealed the contents
of the update less than an hour ago, so be patient if you don't see the update on your phone yet. The Chinese company usually rolls out these updates incrementally, which means they usually take a few days to reach all users.