OnePlus 5T Sandstone White: hands-on
4
The OnePlus 5T is one of the best phones you can buy, a $500 phone with flagship-grade performance and nice extras like ultra fast face unlock feature and Dash Charge, a fast-charging technology that works its magic even when you are using your phone.
The OnePlus 5T, however, is only available in one color: a very good-looking "Midnight Black" with a matte look to it, but... it's just one color option. These days, OnePlus offered a limited edition version of the 5T in a fancy new "Sandstone White", a whimsical combination of a white back, black front and a contrasting red mute switch (the company calls it the "Alert Slider" and it is surprisingly useful and nice to have).
This is exactly what we unbox for you today: the
OnePlus 5T
in Sandstone White.
Here is what you get in the box:
OnePlus 5T (8GB RAM, 128GB storage)
Clear View silicon case
Dash Charge wall charger
USB-C to USB-A cable (red)
Sim Ejector tool
User Manuals & Safety Information
OnePlus & Never Settle Stickers
As you can see, the OnePlus 5T in Sandstone White is only offered in the higher end, 8GB RAM / 128GB storage version and it costs $560 (but it's currently already sold out).
OnePlus 5T "Sandstone White" design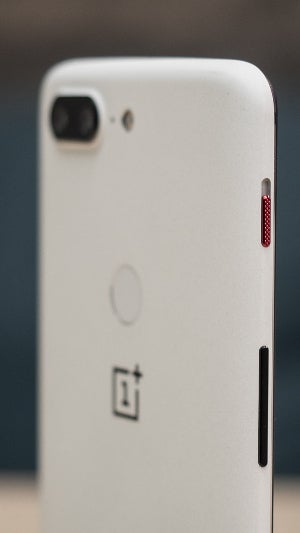 The red alert slider
The phone looks very distinct and has a styling that reminds us of Star Wars' storm troopers or the Google Pixel 2 XL 'panda', if you prefer a phone analogy.
The white finish itself is very discreetly stained with splashes of black, so it really isn't pure white, but something new, a true imitation of sandstone and a very nice one at that.
The phone itself is pleasingly thin, with a nice ergonomic curve on the back that lends it a very nice in-hand feel and comfort.
Performance
In terms of performance, this is no different than the regular 5T: it has the powerful Snapdragon 835 system chip under the hood and it works extremely snappy, with no excessive animations or slow-downs. This is indeed one of the fastest Android phones that you can get.
The plentiful RAM ensures that you can have multiple app opens and use multitasking without worrying games will reload if you pause and go back to playing later. And 128 GB of storage is liberating and nice to have, especially for those who shoot a lot of 4K video.
Final Words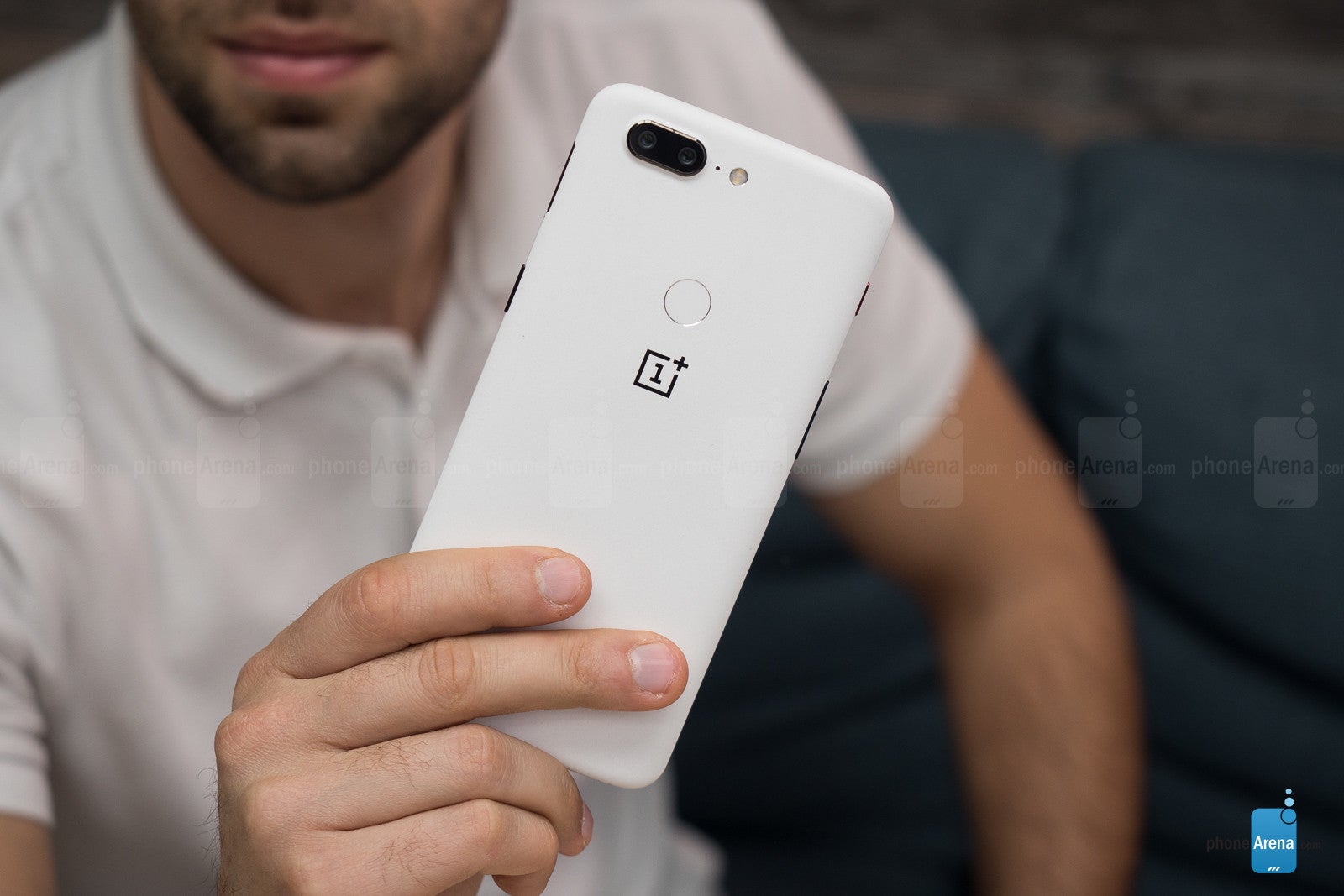 Overall, the OnePlus 5T "Sandstone White" version is a limited edition run that we are glad we had a chance to use.
Its whimsical design makes the phone stand out from the crowd, while the impressive speed and extras typical for OnePlus are still here. Not a bad combination, is it?