One version of LG G3 features a removable battery, according to leaked photos
37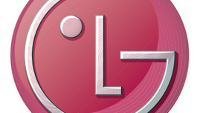 Remember when the Apple iPhone, by not offering removable batteries, was considered an oddity in that area? It was feared that businessmen wouldn't be able to purchase a phone that would not allow them the luxury of popping in a fresh battery when needed. And without opening up the battery compartment, extended-life cells could not be used.
These days, many flagship models do have the ability to get you through the day on a single charge, making the issue of a removable battery less important. In fact, many new high-end handsets don't allow consumers to have access to their phone's battery. It has become so commonplace now, that when a model does offer a replaceable cell, it becomes big news.
Take LG for example. A leaked photograph allegedly showing the Korean manufacturer's upcoming flagship model, reveals that the
LG G3
will have at least one variant sporting a removable battery. An earlier leak indicated that the capacity of said cell will be 3000mAh. But before you get excited at the prospect of being able to swap batteries on the LG G3, keep in mind that there is no guarantee that this "feature" will be offered where you live.
Another leaked photo supposedly shows the new back cover for the phone. Unlike the glossy fingerprint magnet on the LG G2, the successor will apparently offer a brushed metal back that prevents those disgusting looking prints from covering your phone.
source:
@evleaks
Recommended Stories