OnePlus co-founder Pei: OnePlus X2 rumor is Fake News
4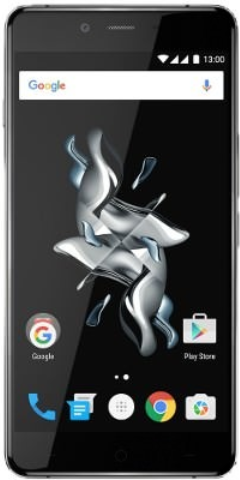 OnePlus co-founder Pei says that there is no sequel to the OnePlus X
Back in 2015, OnePlus took time out from producing "Flagship Killers" to offer a mid-range model called the
OnePlus X
. Recently, there has been some talk about a sequel to the mid-ranger that would be called the OnePlus X2. This model will carry the Snapdragon 835 chipset inside, and feature a dual camera setup on back. The OnePlus X2 is also rumored to be equipped with a 5.5-inch display, 4GB of RAM and 32/64GB of native storage. A front-facing 16MP camera will handle selfies and video chats, and a 3000mAh battery keeps the lights on.
Sounds good, right? However, there is one thing that you need to know. OnePlus co-founder Carl Pei took to Twitter today to not only put the kibosh on the whole rumor with one word ("Nope"), but to also rail against fake news. Calling it a" huge threat to civilization," Pei asked everyone to do their part in stopping the creation and distribution of phony stories.
Now that it appears as though the OnePlus X2 is not real, you can
start saving up for the OnePlus 6
. The latter will most likely feature the Snapdragon 845 mobile platform under the hood, and offer a 6-inch screen with an FHD+ resolution of 1080 x 2160; that works out to an aspect ratio of 18:9. We could see the fingerprint scanner moved under the display for the new flagship model, which could be unveiled as soon as the middle of next month.

OnePlus co-founder Carl Pei is on a crusade to stop the dissemination of fake news
source: @getpaid