On historic day in the U.S., Apple promotes LGBT content in the App Store
31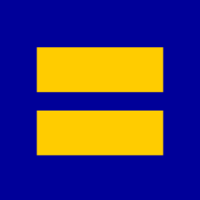 With the Supreme Court ruling that same sex marriage cannot be banned by any state, today is considered a historic day in the U.S. Coincidentally, Apple has just started promoting the LGBT content available in the App Store, by putting up a special section that highlights movies, television shows, magazines, apps and other content with an LGBT focus.
Movies include the film version of the current Broadway hit "Hedwig and the Angry Inch", and television shows include the highly popular Netflix original "Orange is the New Black." For those who have seen Hedwig off-Broadway starring its creator John Cameron Mitchell, or on Broadway starring a number of famous actors (Neil Patrick Harris, Darren Criss, and "Dexter" star Michael C. Hall to name a few), the movie is nothing like the play as it fleshes out the stage production.
Last fall, Apple CEO Tim Cook came out in a long written essay he provided to Bloomberg. The executive was hoping to advance the field of civil rights by making his announcement. The company run by Cook has been a strong promoter of LGBT rights, handing out free iTunes cards to those marching in San Francisco last summer during the city's LGBT Pride parade.
Regardless of your sexual orientation, there is plenty of entertaining content in the LGBT section of the App Store. Check it out!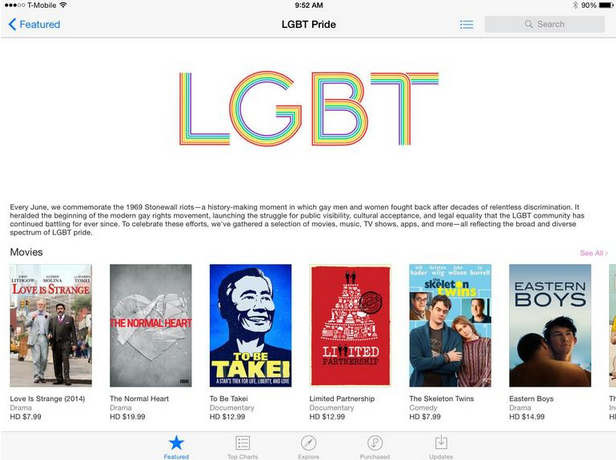 The App Store has a special section promoting LGBT content
source:
CNET