On Xmas day, iOS and Android activations soared 353% from earlier in the month
1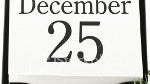 Santa Claus apparently was carrying a ton of smartphones and tablets in his bag this year. According to Flurry, a metrics company that uses 140,000 apps to come up with certain analysis, the number of activations for both
iOS
and
Android
devices soared 353% from the average figure from earlier in the month of December. The first 20 days of this month saw an average 1.5 million iOS and Android devices get turned on each day. That figure soared to 6.8 million on Christmas Day 2011. That figure also
breaks the previous single-day recor
d of 2.8 million activations which was set on Christmas Day 2010.
Speaking of activations, Andy Rubin said recently that
700,000 new Android devices are being activated daily
. While Apple won't reveal comparable figures, the company did say during its third quarter conference call that
more than 250 million iOS devices
had been sold to date.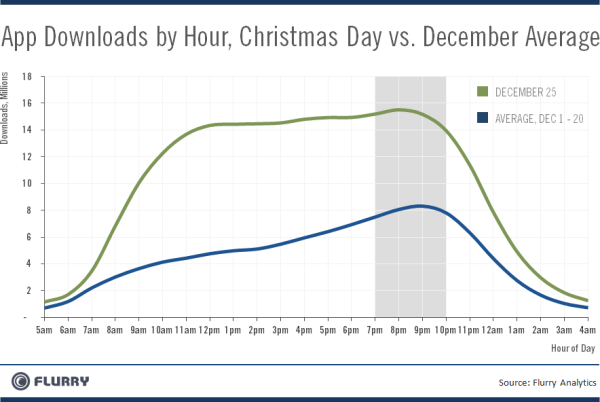 Downloaded apps soared on Xmas Day
Applications installed on iOS and Android devices on December 25th also soared
with that figure rising 125% to 242 million downloads
. For the first 20 days of this month, the average number was 108 million apps downloaded daily. Flurry now estimates that by the end of 2011, the App Store will have had more than 10 billion downloads. That figure would double the cumulative amount of App Store downloads seen in 2008,2009 and 2010 combined. Business in the Android Market is also surging. From a cumulative total of 3 billion apps downloaded this past May, Flurry sees the Android Market reaching 10 billion downloads by the end of this year. Of course, this is not an..ahem...apple to apple comparison for developers. Earlier this month Flurry noted that
iOS apps bring in 300% more revenue than the Android versions
. For every $1 that is brought in by an iOS app, the same Android app brings in 24 cents.
In one of those strange statistics that show how human nature never changes, Flurry found that during the first 20 days of this month, most apps are downloaded
in the period between 7pm-10pm
. Did Christmas Day change anything? Nope. Even with all of the celebrating, eating, opening presents and watching basketball, that 3 hour period saw the most apps downloaded even on December 25th.
source:
Flurry
via
AppleInsider