700,000 Android devices are now activated daily
32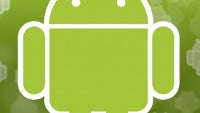 Google's Android chief Andy Rubin has just announced that
Android activations
have reached a daily rate of over 700,000. Each device is counted only once, so re-sold devices are not included. Basically, whenever you put the device on a network, it counts for a new activation. Back in May, daily activations stood at 550,000, and it's a tremendous growth for Google's platform since then.
Last month, Google announced it has already activated
200 million Android devices
, and customers have also quickly increased their usage of apps. The Android Market has reached 10 million downloads and is continuing a steady growth.
While Android is steadily growing, it seems that its growth is mostly propelled by smartphones.
Android tablet sales
in return haven't exactly flourished, keeping a marginal place when compared to the iPad, but Google aims to change that with the launch of Android 4.0 Ice Cream Sandwich.
Apple
on the other hand doesn't regularly release its iOS device activations - the last figure we heard from Cupertino was a daily average of 275,000, but that was last year. This October, Tim Cook said that Apple has activated a total of 250 million iOS devices up until now.