Oddworld: Munch's Oddysee and Oddworld: Stranger's Wrath are discounted 66% down to $0.99
3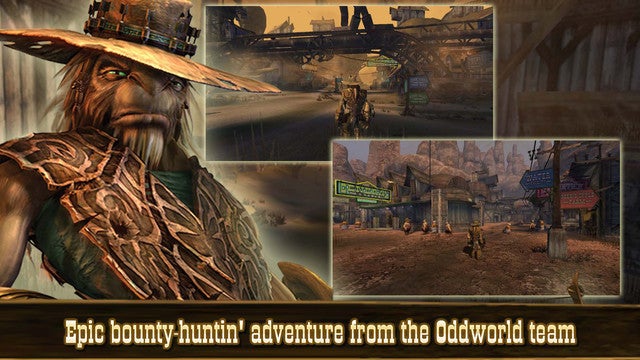 Product
Location
Item Condition
Current Price
Offer Expires
Oddworld: Munch's Oddysee
App Store
-
$0.99 ($

2.99

)
66% discount
-
Product
Location
Item Condition
Current Price
Offer Expires
Oddworld: Stranger's Wrath
App Store
-
$0.99 ($

2.99

)
66% discount
-
Earlier today, we told you about a great Android game that got severely discounted (
Colin McRae Rally
), but that's totally not the only notable games deal we've stumbled upon today!
Two more exceptional PC-to-iOS ports, namely Oddworld: Munch's Oddysee and Oddworld: Stranger's Wrath, are discounted $0.99. Wow! That's probably the lowest they'll ever go and definitely warrants a purchase on your end.
We won't reiterate the premise and the story of these two classic games; you'll have to discover these for yourself if you haven't played either before. Suffice to say that Munch's Oddysee is a classic platformer that will have you chase after the despicable Molluck the Glukkon, while Stranger's Wrath is an action adventure game with an excellent premise that will require you to step in the shoes of a bounty hunter in a dystopian and quirky Wild West-like world, inhabited by bird-like humanoids.
If this did not win you over, we don't know what might!