NuAns NEO Reloaded with Android 7.1 Nougat and interchangeable covers is up on Indiegogo
4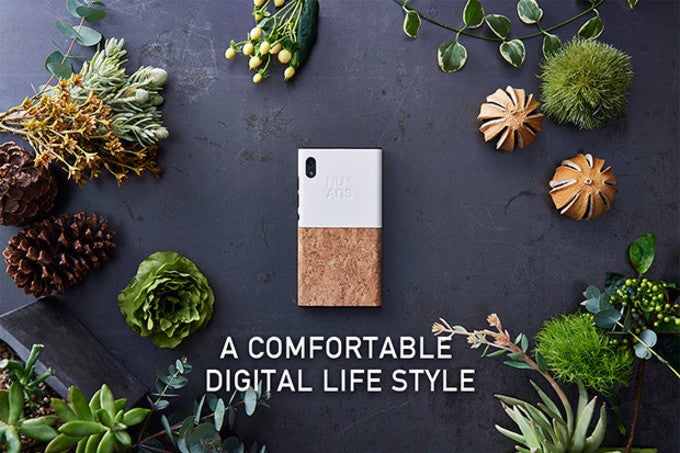 Japanese company NuAns
announced back in February
that it will drop Windows Phone platform for Google's Android operating system. Their new smartphone project, NEO Reloaded, is an Android handset with a twist.
Unlike regular Android smartphones, NuAns proposes customers a different formula that might or might not be as appealing as the company hopes. The NEO Reloaded features interchangeable panels, so users will be able to change the back side of the phone.
The back cases don't just look different, but they also feel different since they mimic various textures found in nature. For example, besides the existing materials like tennâge, clarino, and ultrasuede, the Japanese company has four additional materials: cork, denim, dotted ultrasuede, and stone.
For those who want even more customization options, NuAns offers the so-called TwoTone covers, which are basically two-part back covers. Users can choose any texture and color combo for these TwoTone covers.
On top of that, aside from the changing covers, the TwoTone case includes a slot for credit cards behind the back panel. Whenever you need to use the credit card, you'll have to remove the back panel and slide it out.
Specs-wise, the NuAns NEO Reloaded is powered by an octa-core
Qualcomm Snapdragon 625
processor, coupled with 3GB RAM and 32GB of internal memory. The smartphone sports a 5.2-inch Sharp display with full HD (1080p) resolution and DragonTrail glass.
On the back, there's a 13-megapixel camera with 28mm wide-angle lens, while on the front side NuAns included a secondary 8-megapixel selfie camera with 24mm wide-angle lens.
The NEO Reloaded is dust-proof and water splash resistant. It drains energy from a 3,450 mAh battery and features USB Type-C port, LTE support, fingerprint sensor and microSD card slot for memory expansion (up to 1TB).
NuAns NEO Reloaded won't be launched on the market unless the Indiegogo campaign is successful. Those who wish to purchase it must pay at least $355 plus shipping.