Qualcomm introduces three new chipsets - meet the Snapdragon 625, 435, and 425
20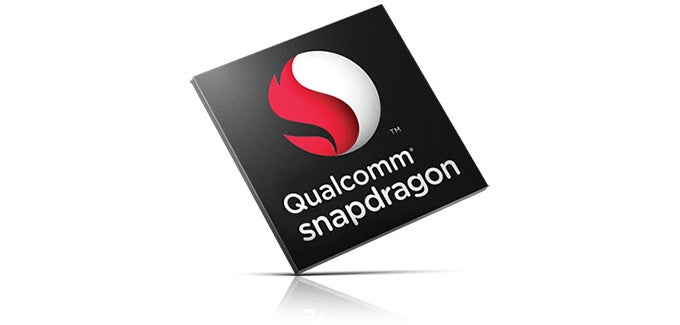 The last time Qualcomm dropped any official news on us was in mid-December, when the
Snapdragon 618 and 620
got renamed to 650 and 652 respectively in order to differentiate them from similarly-named, but inferior chips like the Snapdragon 615, 616 and 617. No renamings today, folks; actually, Qualcomm has some pretty interesting news for us. It was just announced that the Snapdragon family grows by three, as the chipset maker introduced the Snapdragon 625, 435, and 425. Let's delve in and see how these fare specs- and feature-wise!
Snapdragon 625
First of all, we have the 14nm Snapdragon 625, which is positioned as a successor to the Snapdragon 617. As any good successor should do, the 625 improves in a couple of rather important areas: Qualcomm says its power usage is 35% lower than the one of the SD617, which will provide longer battery life on equal grounds. Architecture-wise, the Snapdragon 625 is an octa-core, 64-bit Cortex-A53 chipset that can be clocked at over 2.0GHz. It is equipped with a speedy X9 LTE modem, which provides peak upload of up to 150Mbps. There is 4K video capture support in the SD625's specs sheet (yay!), but that's not all: the chipset works well with dual, up to 24MP rear, and up to 13MP front-facing cameras. Last, but not least, it is well-endowed in the graphics department thanks to the Adreno 506 GPU.
Snapdragon 435
Next up comes the 28nm Snapdragon 435, another octa-core, 64-bit Cortex-A53 chipset which can be clocked at up to 1.4GHz. The highlight here is the integrated X8 LTE modem, which is a first for the Snapdragon 400 series of chips. This modem supports LTE Cat.7 - peak download speed of up to 300Mbps and peak upload one of no more than 150Mbps thanks to the 2x20 MHz carrier aggregation. The dual ISPs (Image Signal Processors) support cameras of up to 21MP. The SD435 will work flawlessly with any display, as long as its resolution is no bigger than 1080 by 1920 pixels. An Adreno 505 GPU takes care of graphics.
Snapdragon 425
Last in line, we have the most inferior among Qualcomm's new chips - the Snapdragon 425. It is a 28nm quad-core silicon with four Cortex-A53 cores that can't exceed a clock speed over 1.4Ghz. And that's fine, as the SD425 is viewed as a successor to the entry-level 410 and 412 chips. There's an LTE Cat.4 X6 LTE modem inside, delivering up to 150 Mbps download and no more than 75 Mbps upload speeds. We have an Adreno 306 GPU in this one, and devices equipped with it will have up to 16MP rear cameras.
And now, after this barrage of specs thrown your away, comes the most important question -- when will these hit the market and make it to consumer-available devices? It seems that phone manufacturers will be able to play around with these new Snapdragons in mid-2016. Phones powered by them will hit the market in the second half of the year, Qualcomm says.
Ball's in your court, MediaTek.
Snapdragon 625
Snapdragon 435
Snapdragon 425
CPU
8x ARM Cortex-A53, up to 2.0GHz
8x ARM Cortex-A53, up to 1.4GHz
4x ARMCortex-A53, up to 1.4GHZ
Manufacturing process
14nm
28nm
28nm
Modem
X9 LTE, LTE Category 7
(300 Mbps DL , 150 Mbps UL)
X8 LTE, LTE Category 7
(300 Mbps DL, 100 Mbps UL)
X6 LTE, LTE Category 4
(150 Mbps DL, 75 Mbps UL)
GPU
Adreno™ 506 GPU , OpenGL ES 3.1+
Adreno™ 505 GPU, OpenGL ES 3.1+
Adreno™ 308 GPU, OpenGL ES 3.0
Video capture
Up to 4K capture and playback,
H.264 (AVC), H.265 (HEVC)
Up to 1080p capture and playback,
H.264 (AVC), H.265 (HEVC)
Up to 1080p capture and playback,
H.264 (AVC), H.265 (HEVC)
Camera
Up to 24 MP camera, Dual Image Sensor Processor (ISP)
Up to 21 MP camera, Dual Image Sensor Processor (ISP)
Up to 16 MP camera, Dual Image Sensor Processor (ISP)
Memory
LPDDR3 933MHz
LPDDR3 800MHz
LPDDR3 667MHz
Storage
eMMC 5.1, SD 3.0 (SDCC)
eMMC 5.1, SD 3.0 (UHS-I)
eMMC 5.1
Recommended Stories