Now in the Land Down Under - Google's sculpture advertising hits Australia
5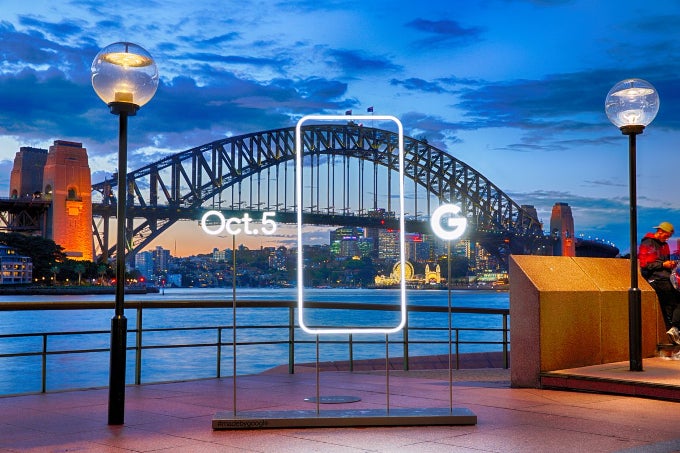 G'day, mates! October 4 is fast approaching and for fans of everything Google and Android-related this date is going to be nothing else but a cherished holiday. Admit it, you've already cleared your schedule and readied the popcorn, haven't you? Apart from the new Pixel lineup of phones which will take up the relay from the loved Nexus family of stock Android devices, the real highlight of El Goog's upcoming event is expected to be
the intriguing Andromeda OS
, which seems like a pretty big deal.
While we will have to sustain our impatience for six more days, Google is definitely eager to remind us about the anticipated event whenever possible. A few days ago we showed you the minimalistic sculpture in Brooklyn, which is a self-explanatory teaser for the upcoming "made by Google" Pixel smartphones — well, it seems that Australia now has several now, too.
Overlooking the impressive Sydney Harbour bridge in the most populous city in the Land Down Under, the new advertising is essentially similar to the Brooklyn one and is a nice addition to the local urban planning. There's a small difference, though - Australia's sculptures sport an October 5 date for the Pixel event, which can be attributed to the time zone differences. There's also a sculpture at the Bondi to Bronte coastal walk near, as well as one in Melbourne.
We bet Android fans will snap multiple selfies near the sculpture while they're waiting for the Pixel event. October 4 (or 5) can't come soon enough.