What to expect from Google's October 4 event: Pixel & Pixel XL phones, Andromeda OS, new Nexus tablet
15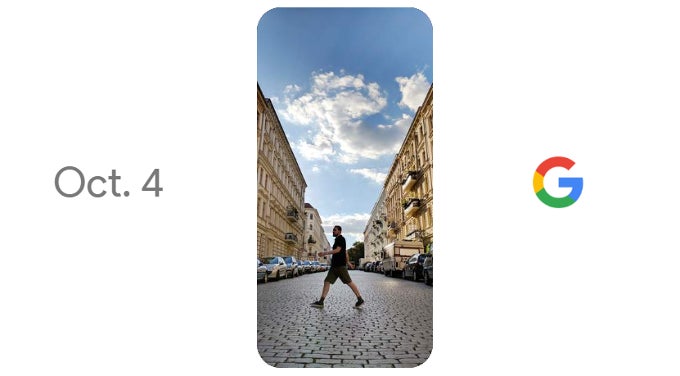 As you likely know, Google will be holding an event on October 4. The expectation bar for the event has already been set a bit high by Hiroshi Lockheimer, Google's SVP of Android, Chrome OS, and Chromecast, who just gave the hype train a permission to go.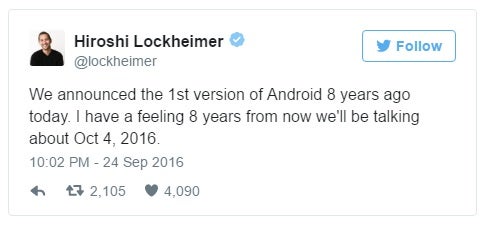 Well, hopefully, the hype train won't derail like it did with the recent release of Google's lackluster Allo. Mr. Lockheimer's tweet definitely sparked our interest, making us genuinely curious about what Google might unveil in just a week's time. Here are a couple of things that the search giant will most certainly unwrap, as well some that will supposedly make an appearance on stage. Ready? Let's go!
Google Pixel and Pixel XL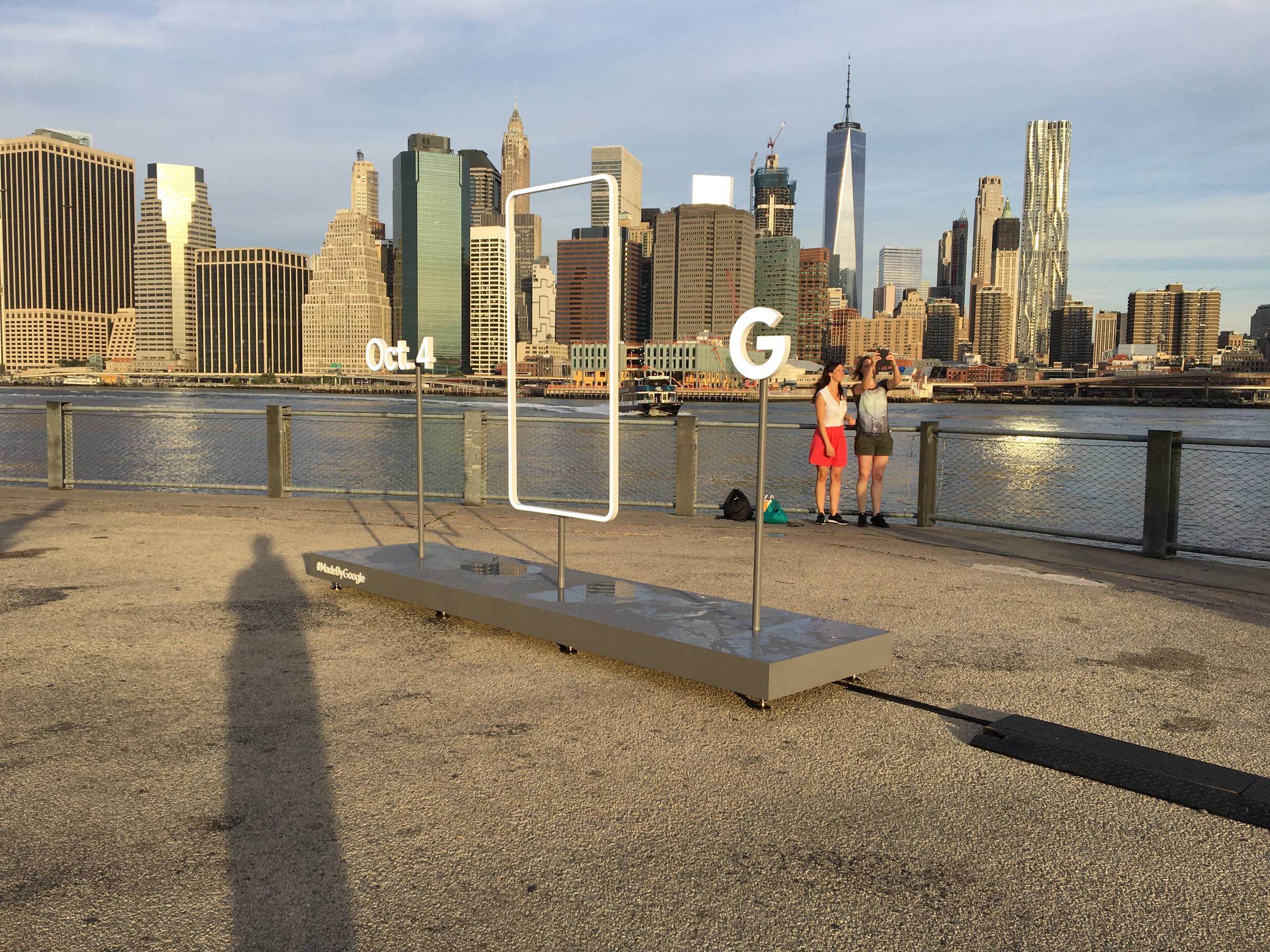 The Pixel sculpture in Brooklyn
Keeping your breath for a new batch of Nexus phones, then we have some bad news. If rumors are anything to go by, Google is ditching the "Nexus" name and will be introducing a new smartphone lineup, dubbed Pixel.
This device family will most likely be marketed as "Made by Google", which is what a recently-erected
sculpture in Brooklyn reveals
- this is a clear indication that the tech giant is finally becoming serious about its devices and will likely push for a more mainstream presence of both the Pixel and the Pixel XL.
These phones will be running stock Android Nougat and are reportedly made in collaboration with HTC. As far as specs come, we have a lengthy article that essentially explores all aspects of the two vanilla Androids, and while we suggest you check it out, we'll give you a TL;DR:
Leaked press render of the Google Pixel
Design
: Both sport similar two-tone design, with a metal frame/glass back on the Pixel XL and a mostly plastic build for the smaller-sized Pixel.
Display
: Supposedly, there will be a 5.5" quad HD display one the Pixel XL and a 5.0" full HD one on the smaller-sized Pixel.
Hardware
: Both will share the same setups and will come with Snapdragon 820 or 821, 4GB of RAM, and 32GB base storage. Also, The Pixel XL might have a 3,450mAh battery.
Camera
: It seems that both devices will sport the same cameras - reportedly a 12MP Sony IMX378 camera at the back and an 8MP Sony IMX179 selfie snapper at the front.
Announcement and release
: October 4, with a market release probably a few weeks after.
Hungry for more? Check out our rumor review right below and make to explore our gallery with tons of different renders and leaks depicting the Google Pixel and Pixel XL.
Andromeda and the Pixel 3 laptop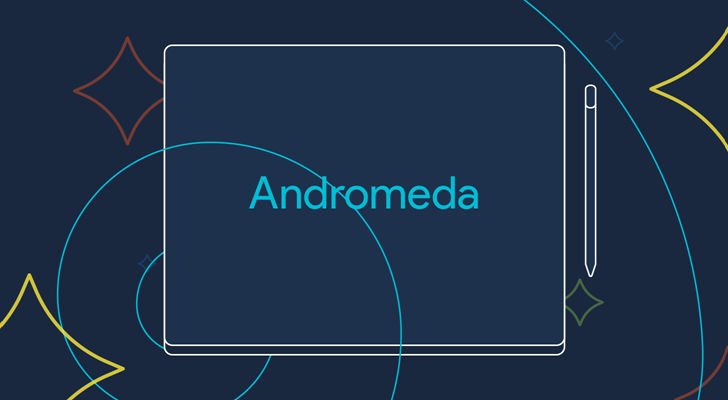 You might have heard the rumors that Google has been prepping a new operating system that essentially merges Android and Chrome OS in a single package code-named "Andromeda". Rumor has it that Andromeda will, however, focus on baking Chrome features into a predominantly Android-based platform. and not the other way around. It will enable Google to unleash a new offensive on a market niche it's had questionable success until now, namely the laptop one.
The search giant is reportedly prepping for a Q3 2017 release of Andromeda, which will reportedly debut on a so-called "Pixel 3" laptop. The device is said to be a laptop that will double up as a tablet, which aligns with the notion that Andromeda's development is geared towards 2-in-1 tablet-notebook hybrids.
Apparently, Bison will get a 12.3-inch touch display, an Intel m3 or Core i5 processor, 8 or 16 gigs of RAM, and 32 or 128 GB of real estate. Elsewhere, there will be a purported 10-hour battery life, stereo speakers, dual USB Type-C ports, stylus support and an abundance of sensors. Despite the healthy collection of power, the device will be rather svelte at 10 millimeters thin, and will start at a price of $799.
The latter is currently developed in-house by Google, rumor has it, and will also see the light of day in Q3 2017. However, we might get a sneak peek at both Andromeda and the Pixel C during Google's October 4 event.
A new Huawei Nexus tablet
A leak suggests that Google and one of its hardware partners, Huawei, have a new 7-inch Nexus tablet in the pipeline. Though Google's Nexus line may be killed off in favor of a new Pixel initiative, a 7-inch Huawei-made device has been rumored before now. This report does not confirm any of the specs, or even that the device will, in fact, carry the Nexus name. But from what's been leaked before, the slate could pack Qualcomm's Snapdragon 820, 4 gigs of RAM and 13MP camera.
But the hardware might totally not be the most intriguing part of the leak. Certain sources claim that this mysterious Nexus tablet will launch later this year and will be the first one with Andromeda on board. This rumor is contradicting the previous hearsay that we won't see Andromeda anytime soon, and we are not exactly sure what to believe.


Google Home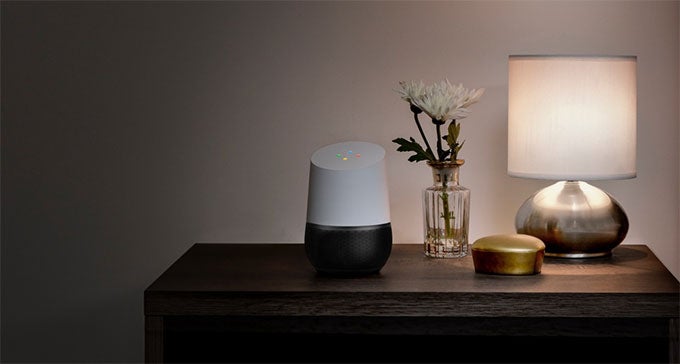 We are expecting Google to unveil further plans about its Google Home smart home assistant, its answer to Amazon's Echo, at the October 4 event. Supposedly, it will be making use of the Google Assistant, a smart bot that currently resides inside
Google Allo
. Users will definitely be able to control the device with voice commands, which is a trait every self-respecting device of the type boasts.
While further info about Google's secretive connected home hub is scarce right now, we heard that might undercut Amazon Echo by at least $50 and retail for around $129, but that's mostly speculation.