Note 8's official preorder roadmap and release date leak out
33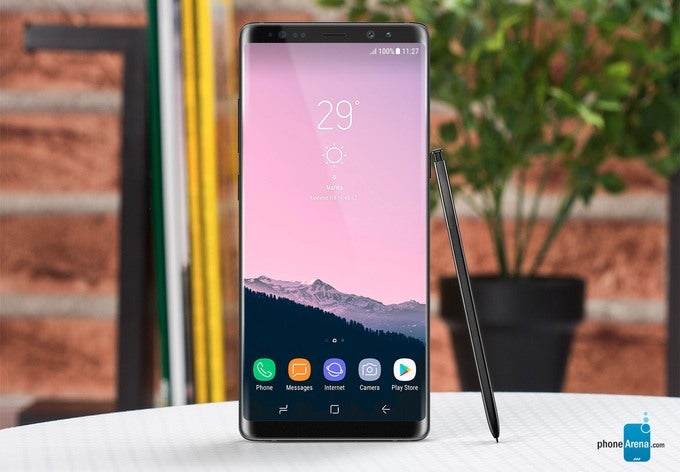 What, you don't read Korean already? Well, in that case, after the official release roadmap table of the
Galaxy Note 8
below, we are also supplying it in a list format, courtesy of a Samsung schedule leak in Korean media today.
As you can see, the official launch date remains September 15, but there will be a pre-activation period starting on 9/11 (we know, we know) for those who preordered in a September 1-10 timeframe. Last but not least, after the August 23 announcement, users will be able to experience the Note 8 firsthand from August 25-31 in carrier shops and Samsung stores.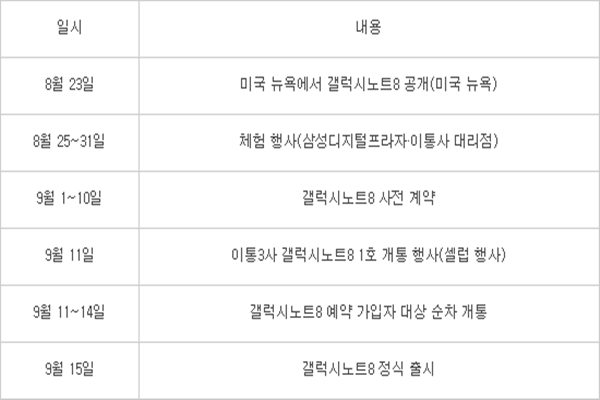 Leaked Galaxy Note 8 announcement and release roadmap
8/23 Announcement of Galaxy Note 8 in New York


8/25-8/31 Events for experiencing Galaxy Note 8 beforehand (Samsung Digital Plaza, mobile network providers' retail stores)



9/1-9/10 Preorder period for Galaxy Note 8


9/11 Event for activation of first Galaxy Note 8 by three South Korean mobile network providers (celebrity event)


9/11-9/14 Sequential activations of Galaxy Note 8 preorders


9/15 Official release date of Galaxy Note 8
Needless to say, this schedule is for the home turf of Korea, but it might translate to the US in a very similar way, if history and the launch of the S8 are any indication. The preorder timespan is a day shorter than what the early adopters of the
Galaxy S8
and
S8+
enjoyed, but the gradual activation that starts at 9am on the 11th is a day longer for that matter. This way, Samsung is allegedly trying to avoid potential activation bottlenecks if one color of the Note 8 chassis proves more popular than the others, skewing supply and demand before the global release.
A Korean carrier rep has chimed in on the official roadmap with the following: "
We are going to be fully ready so that there aren't any setbacks regarding Galaxy Note 8 sales. It will be important to see how much of initial supplies mobile network providers can secure since they expect that there will be many early buyers of Galaxy Note 8s
." Word, and given how much Samsung has riding on the Note 8 to resurrect the dignity of its S Pen-laden line, one can't be too careful with the initial rollout specifics.