Nokia to campaign for $130 million in the fall to let UK know it just married Windows Phone
7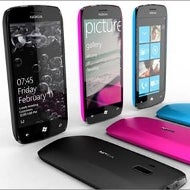 How do you explain to a person that enters the store for a Nokia, and there are millions of them around the globe, why the Nokia phones there look nothing like Nokia phones? The power of marketing, of course!
Nokia is planning to spend
$127.5 million on a PR campaign in UK
, aiming to explain the typical phone shopper that it has adopted Windows Phone as its mobile OS of choice, thus easing the transition for every wide-eyed customer that might be thinking what the heck is this touchscreen contraption with squares on the homescreen, but a Nokia logo above the display.
A brand repositioning campaign like this is no doubts necessary, since people who only accept Nokia as a cell phone maker, and there are a number of them, especially in emerging countries, will want to know what happened while their time for phone upgrade was approaching. The endeavor should be starting in October and run for six months. If Nokia is spending that much money solely in the UK, we can only imagine the total cost of brand repositioning globally.
source:
MarketingMagazine
via
IntoMobile