Nokia may not pay out dividends for the first time in more than 20 years
36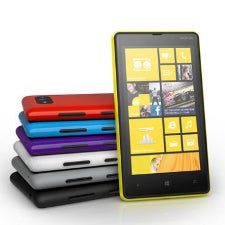 Nokia may be forced to cancel its dividend payout
for the first time since 1989 as the Finnish company struggles with its transition to Windows Phone as its main smartphone platform.
Nokia has burnt through 2.34 billion euro (around $3.01 billion) in the last two quarters alone and analysts expect the company to continue bleeding cash in the following six quarters at minimum. But with no dividend to pay Nokia might face a negative reaction from yield-oriented investors.
Still, that's a risk the phone maker has to take, and many analysts are surprised that Nokia hasn't cut dividend payout until now. Currently, Nokia stock is rated
"junk"
by the three major credit rating agencies.
Nokia denied to comment on reports about the possibility of it slashing dividends, and usually the Finns announce such news around January in its quarterly results announcement.
The company's smartphone shared has slipped to merely 6.6%, down from more than 50% before the launch of the iPhone and Android devices.
source:
Bloomberg