Nokia marketing head concedes: missing Windows Phone apps are customers' biggest grievance
55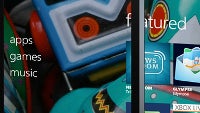 Nokia has been slow to pick up Windows Phone steam and it's definitely getting a lot of customer feedback and evaluating it to see just what is it missing. And now in an honest interview Nokia's Global Head of Smartphone Marketing, Vesa Jutila admitted that
"the biggest complaint is that customers are missing the apps they want."
Nokia is of course hard at work on changing that, but it is definitely an uphill battle. The company has just bragged about Windows Phone having 90% of the top 50 mobile apps, but some key applications like Instagram are missing.
For this to change though Nokia concedes higher overall volume of Windows Phone sales is key. That's why the company is happy to see other companies like HTC join in the party with their own devices.
"[Developer attention] is very much driven by the absolute volume of Windows Phones in the market. That's why we're so pleased when other manufacturers also make Windows Phones."
If Nokia was to remain the sole Windows Phone manufacturer that would become a much steeper hill to climb.
source:
Engadget
Recommended Stories