Nokia is winding down Ovi Share
2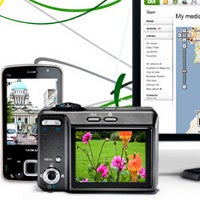 Nokia's own Symbian-related Ovi brand is slowly going the way of the dodo, just like Symbian itself will in the coming years, and this time
Ovi Share is getting closed
. In a week, the service will no longer allow web uploads and after the end of May you won't be able to download your content.
So the time to act is now if you have something stores over at Ovi Share.
You'd need to do the following:
Visit http://share.ovi.com from your personal computer
Login to your Ovi account
Go to Download your media library and click "Download now"
Follow the instructions on the site
You can get your data either in a single .zip package, or by parts.
Nokia says winding down Ovi will allow the Finns to focus on their main services like Nokia Drive, Nokia Maps and Nokia Transport. Hit the source link below for all the details, and don't forget to also let us know - have you ever used the service?