Nokia explains in words and figures why its mapping app is better than what Google and Apple have
66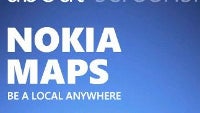 Nokia might be more and more into trash talking lately, but if there is one thing where we whole-heartedly agree with its swagger is
Maps
. Nokia and Windows Phone right now simply has the most prolific maps application on the market. Better in most cases than Google Maps, and leaps-and-bounds better than Apple's brand new own maps solution.
Nokia now has taken the time to explain in words and figures why its automotive-grade Navteq maps are better and how they are different. First and foremost, the Nokia Maps solution is owned, built and developed by Nokia itself. The whole effort is 20 years in the making and it will definitely take more than just a couple of years for competitors to reach the level of details and the amount of countries covered by Nokia Maps.
"Nokia's suite of location-aware apps and services on its new Lumia devices put it in a clear lead over its competitors in terms of the depth, breadth and integration of the mapping, navigation and transport experiences it can offer. It also leads in terms of the global coverage it provides," Tim Shepherd, senior analyst at Canalys, said.
Check out the infographic below and the map that shows where Nokia, Google and Apple offer turn-by-turn navigation.
source:
Nokia Conversations