Nokia Lumia 925 beats the Lumia 920 in low-light camera comparison
68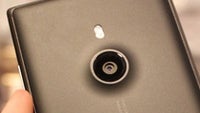 As you can see for yourself in the photo samples provided below, the Nokia Lumia 925 is capable of taking photos with more life-like colors than the Lumia 920. Photos taken with the latter, on the other hand, have a bit colder color representation. Besides The Nokia Lumia 920's photos appear to lack in contrast, unlike those shot with the Lumia 925.
Fortunately for all holding on to a Nokia Lumia 920, the smartphone's camera performance is to get a boost with an upcoming software update. The so-called
Lumia Amber update
, expected to start rolling out in Q3 of 2013, will include
Nokia's Smart Camera application
with its many features and effects, support for ISO 3200, faster burst shots, and FM radio support.