Another Nokia Lumia 925 photo test demonstrates its low-light shooting skills
99+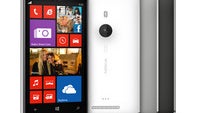 As a rule of thumb, smartphones have a really hard time taking a decent photo in low-light conditions, but Nokia wants to convince us that its Lumia 925 is an exception. The proof? A low-light photo shootout, of course! On its official blog, the company just posted a set of photos comparing the
Nokia Lumia 925
camera's performance in low light against that of several of its competitors.
As you might expect, the Nokia Lumia 925 delivered the best results, while the competition – the
HTC One
, the
Sony Xperia Z
, the
Samsung Galaxy S4
, and the
iPhone 5
– took much darker photos. That doesn't come as much of a surprise given the fact that the test was executed by Nokia itself, so we can't quite call it an unbiased source. However, a similar test performed several days ago showed that the
Nokia Lumia 925 was really great for taking photos in the dark
. Note that the Lumia's flash did not fire in neither of these tests, and neither did the flash on any of its rivals.
So who knows, the Nokia Lumia 925's 8.7-megapixel camera with optical image stabilization and support for ISO speeds up to 3200 may really be as good as Nokia claims. Either way, we can't wait to see further camera comparisons between the Nokia Lumia 925 and the smartphones it will be running against on the market.