Nokia Lumia 920: is it what you were hoping for?
61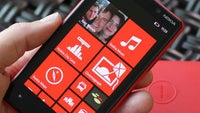 To no surprise, the
Nokia Lumia 920
was publicly announced today, thus officially becoming the company's Windows Phone 8 flagship device. And to some extent, it is the smartphone we expected to see, with the iconic Lumia design, PureView camera with Carl Zeiss optics, huge, high-resolution display, and fast, dual-core processor.
Yet perhaps not every one who watched the Lumia 920 being shown off on stage was impressed with it. Perhaps Nokia could have altered the design, or could have thrown in a much more potent camera than this 8-megapixel shooter. Some features in addition to what was demonstrated today could have been thrown in as well, just to make the smartphone stand out.
How about you, dear readers? Does the Nokia Lumia 920 meet your expectations, or would you rather say that you are underwhelmed with what the company's WP8 flagship turned out to be? Cast your vote in the poll below!