Nokia Lumia 900 screen with ClearBlack tech takes the smartphone crown in outdoor visibility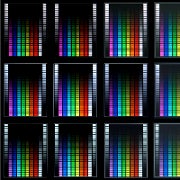 We already reported the
words of Dr Raymond Soneira from DisplayMate
, who was putting the
Lumia 900
and other phones through their screen paces, but now the whole screen study is out, and the results confirm
some unscientific comparisons of the Lumia 900 display
.
DisplayMate are professionals in screen quality and calibration, and with all the brouhaha in recent years around smartphones and tablets, they started measuring the quality of their screens too.
The latest study is in
outdoor and high ambient light visibility
, which needs one of two things to be good on a smartphones - high brightness or low screen reflectance ratio. Well, preferably both, but that rarely happens with any smartphone screen. High brightness saps battery, though, unlike the passive screen reflectance coatings or layers.
Well, it seems that Nokia got it right with its
ClearBlack technology
that is present on the Lumia 900 and other handsets from the Finns. It scores average in the brightness department at 395 nits, but the
4.4% screen reflectance ratio
is extremely low, and can only be matched by the original
Galaxy S
, which is, however, less bright that the Lumia 900. Third in the study is Apple's Retina Display, which has a 7% reflectance, but is pretty bright.
These are the dry numbers, which are backed up by actual pictures of all the displays compared in the study (a snippet of the first three we are providing below), and it can easily be seen how well the Lumia 900 fares in direct sunlight, the worst possible scenario for any screen.