Nokia Lumia 800 seen running Windows Phone 7.8
24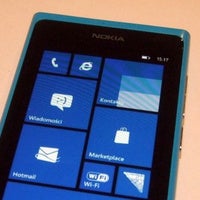 In non-Apple, non-iPhone 5 related news, the
Nokia Lumia 800
has been seen running the Windows Phone 7.8 update, presumably an early version of it, ahead of its public release. Photos and a demo video have been spotted on a Polish website devoted to Microsoft's mobile platform, with at least one forum member reassuring readers that what's shown is not a forgery. What is being demonstrated is the new home screen with all available live tile sizes and the various theme colors that will be available with the new software.
Unfortunately, that's all the video reveals, but then again, not much more might be working if this is just an early version of the Windows Phone 7.8 update. Besides, it could all be just an elaborate fake, although it looks good enough to convince us it is genuine.
What is your call on this one, guys? Real or fake? Oh well, we'll probably know with certainty once the Windows Phone 7.8 update starts rolling out, which is expected to happen soon after Windows Phone 8 is out.