Nokia Hackathon winner app Duudle lands on the Windows Marketplace
1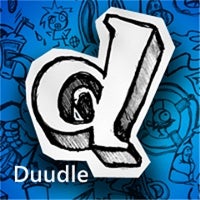 Nokia's Hackathon
is that kind of event where you brings heaps of developers, deprive them of sleep and let them focus on what they do best - make apps. Nokia's event was held back in November with 40 developers given 40 hours to shine, and back then the Duudle app won the contest, but it wasn't up on the Windows Marketplace until now.
The application has joined over 50,000 applications on the Marketplace and has a pretty simple idea - draw something, then let others guess what it is. The one who guesses right the quickest gets the most points. Simple as it sounds, the multiplayer game is not all that easy to make but Visiarc managed to squeeze into 40 hours and win the competition.
Duudle
sells for $2.99 on the Marketplace and it's well worth a look. Make sure to first check out the video demonstration below before you get it.