Nokia, HTC, Motorola and more take to Twitter to rain on Apple's big day
70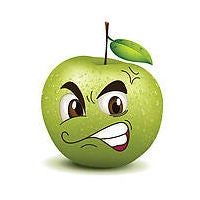 Not everyone was all that happy to let Apple have its day in the spotlight and leave it at that. Of course, it shouldn't be much of a surprise that competing companies would take to Twitter to try to draw a bit of attention away from Apple and its iPhone announcements. Some worked well, some didn't, and some were just odd, so let's round up the most notable.
Our favorite was likely Nokia, but that's mostly because we freaking love
Breaking Bad,
and we definitely agree that "Real gangsters don't use gold phones." Motorola used the time to simply link to its recently released "
Lazy Phone
" ads with TJ Miller. The official Windows Phone Twitter account went the GIF route to show off the Lumia 1020 camera. Then, there was Denny's which you certainly wouldn't expect, but that was definitely a good one.
HTC bombed the day, in our opinion. HTC didn't have any images prepared, and didn't even seem to have a good writing team on the job, so rather than pithy, it just came off as mean-spirited. Oh well. They can't all be winners.