No shocker, Samsung Galaxy S9 series to include Galaxy S9+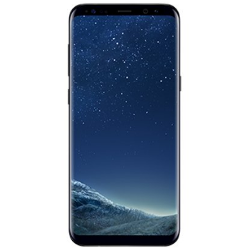 Are you sitting down, muscles taunt in expectation of big news? We won't delay this any longer. With work apparently starting on the firmware for the Samsung
Galaxy S9
, it seems that all indications point to a second variant of the model to be released next year alongside the new flagship phone. In other words, Samsung will be offering both the Galaxy S9 and the
Galaxy S9+
in 2018.
Yes, you must be so stunned that a feather would knock you to the ground. But we know you can find the inner strength to keep on going. According to a report published today, Samsung has two new firmware versions, G960FXXU0AQI5 and G965FXXU0AQI5, that are associated with the Galaxy S9 and Galaxy S9+ respectively. Model numbers for the two upcoming handsets are SM-G960 (Galaxy S9) and SM-G965 (Galaxy S9+).
We might see the Galaxy S9 and Galaxy S9+ both make their initial appearance earlier in 2018 than the
Galaxy S8
and
Galaxy S8+
did in 2017. That's because work on developing the firmware for the 2018 models is starting two weeks earlier than last year, when Sammy started developing the firmware for the 2017 handsets. Usually, Samsung unveils its new flagship models at an Unpacked event the day before the MWC opens its doors in Barcelona. Next year, MWC kicks off on February 26th. So you might want to use a pencil to circle February 25th on your calendar.
source:
SamMobile