Nielsen report: 41 percent of all phones purchased in the US in the last 6 months are smartphones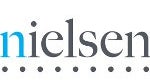 A few days ago we reported that
the adoption of smartphones
is accelerating at frightening rates and now a different study by Nielsen Company is backing this claim. It shows that 41% of all phones purchased in the US in the last 6 months are smartphones and that in Q3 of this year, 28% of all US phone subscribers are smartphone owners.
It's an understatement to say that the smartphone industry is flourishing, with 41% of all cell phones buyers in the US now opting for a smartphone which is a 6% growth compared to Q2 of 2010. This trend is helped by the fact that plenty of low-end smartphones are released by the US carriers.
According to Nielsen on the topic of the OS battle, we still have RIM on top with 30%, but Apple is rapidly gaining ground with a 28% share. Google's Android OS is third with 19%, but it's the fastest growing operating system and is catching-up fast. The market share of all other operating systems is below 5%, but with Windows Phone 7 on the table and with the expected release date of
Palm Pre 2
and its webOS 2.0 looming closer, it's hard to predict how the OS battle will look like in a year time.
Looking at the bigger picture, the States are in par with the UK when it comes to smartphone adoption, but behind both Spain and Italy with 37% and 33% respectively according to last quarter data.
source:
The Nielsen Company
Recommended Stories