Nexus Prime User Agent Profile shows sad WVGA screen
88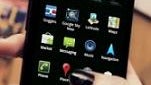 Samsung confirmed that it was building the Nexus Prime a while ago, but the company has just put out the User Agent Profile (UAProf) for the device. The information listed is mostly in line with what we've been expecting, except for an odd mismatch in the screen resolution.
As expected, the UAProf lists the Nexus Prime with an ARM11 processor, which is the architecture behind the OMAP 4460 that we're expecting. It also confirms the model number of GT-I9250. The odd thing is that it lists the device as having just a WVGA screen (480x800), which is far smaller than the Super AMOLED HD resolution we expected of 800x1280. Of course, this could be an intentional fudging of the facts because the UAProf also lists the max MMS resolution as 1200x1600. Usually the max MMS resolution is the same as the screen resolution.
This probably doesn't mean much, and it's likely that Samsung is just obscuring the actual hardware specs until the reveal is made, but it's certainly an odd thing to do. Especially since ubernerds like ourselves are the only ones who would dig into a UAProf for info.