Next ZTE Nubia coming in November with Snapdragon 800 in tow
4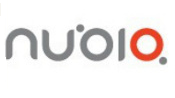 Chinese ZTE probably isn't the mostrecognizable brand here in the West, but you should know that,nevertheless, the company is essentiallytied for the 4th spot with companies like LG, Huawei, Sony andLenovo as one of the biggest smartphone manufacturers in the world.While ZTE's primary business involves telecommunications equipmentand the like (much alike Huawei, actually), the company has beensteadily improving its smartphone line-up, especially when thehigh-end is concerned.
To achieve that, ZTE has created theNubia brand of flagship devices, starting with the ZTENubia Z5. Almost a year later, Nubia's general manager, Ni Fei,has told Chinese CNMO that the next Nubia phone will be launched inlate November/early December and come packing Qualcomm's mostpowerful chipset – the Snapdragon 800. No more details around thedevice have been provided, though it's safe to say that the rest ofthe internals will be top of the line.
In case this has pickled yourinterest in the increasingly competitive Chinese market, you shouldprobably keep in mind that despite the suggestedimpressive specs, the next Nubia phone will enter an extremelycompetitive market. That's because the other renowned localmanufacturers, like Xiaomi, Oppo and Meizu, have already unleashedtheir latest, extremely competitive flagships on the market.
via:GSM Insider