It's time to start picturing new iPhone X colors, just not this green... or this violet
7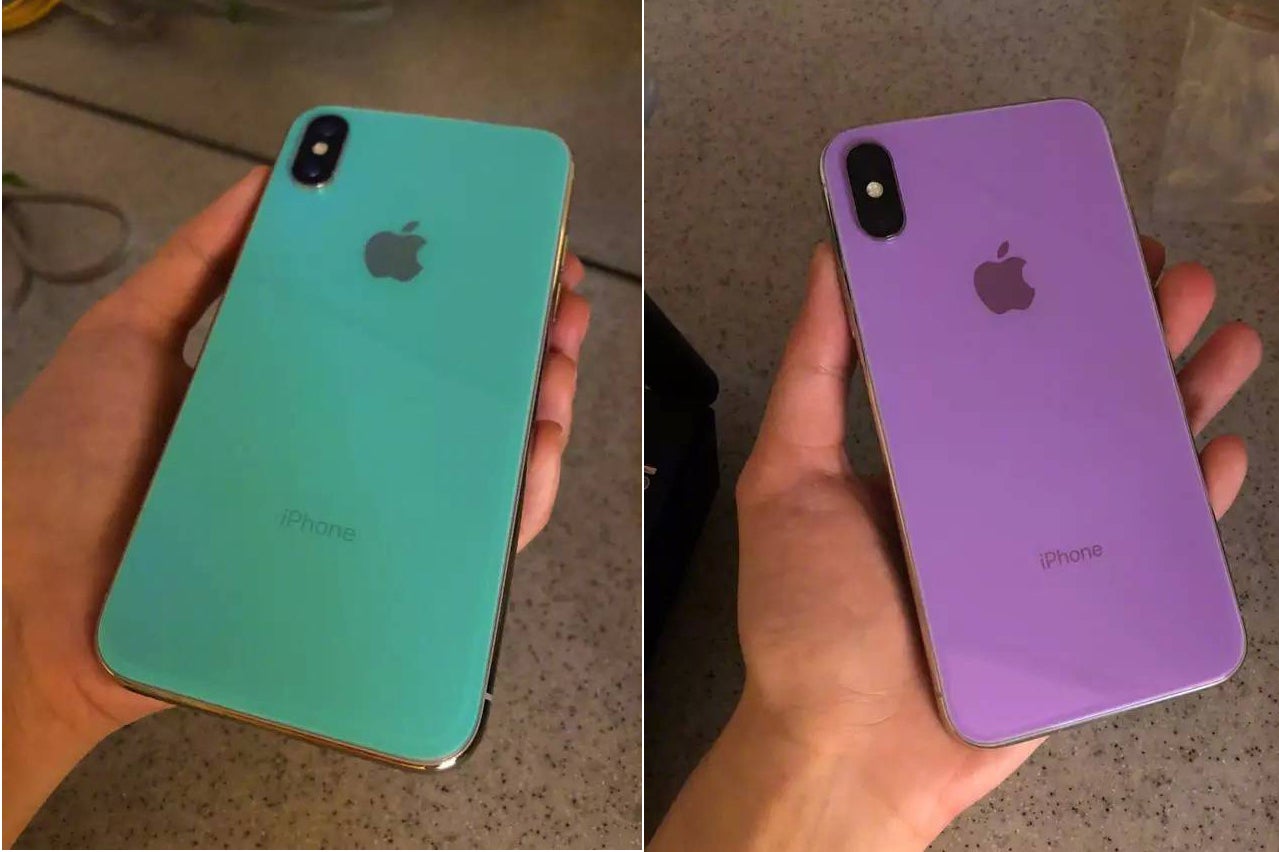 We'd be very surprised if what is shown here isn't aftermarket iPhone X rears, or elaborate knockoffs out of China, but the panels are certainly a food for thought about Apple's upcoming iPhone trio in the fall. The
iPhone X
is currently only available in the classic white and black versions (officially dubbed
Silver and Space Gray
), but rumor has it Apple may introduce new colors for it, or its successor this year, to spice the variety up. Moreover, it has been hard enough for Apple to
produce a sufficient amount of units
at the beginning,
thanks to
the complicated TrueDepth camera, that it didn't want to add yet another hue complexity to the production process to manage.
This year, however, the production kinks must have already been ironed out, and Apple could introduce new colors for its notch-y iPhones. Now, what would these colors be? While we already
rendered out
the
iPhone 9
's eventual colors, now claimed new iPhone X (or
Xs
) color models posted on a Mac forum, and subsequently deleted, are showing the phone in green and violet.
Apple's fall crop is now all expected
to sport OLED displays
- previously the "affordable" 6.1-inch iPhone was said to
come with LCD panel
- and notches housing a TrueDepth camera kit. The rumored
iPhone X Product RED
edition didn't materialize, but Apple is now expected to offer more colors for its fresh 2018 iPhone cohort, or else... someone will be disappointed there is no "Peel Green" or "Violet" versions of phones that are likely to land at $800+ price tags. Whew!
source: MacRumors (cached)