Issues popping up for Apple iPhone X 3D sensor suppliers; low yields could affect production numbers
33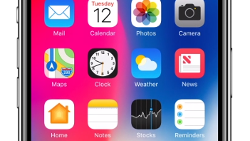 With Apple slated to deliver the tenth anniversary
iPhone X
model on November 3rd, a new report published in Japan today says that production issues have cropped up in relation to the production of parts for Face ID. The new feature, which is found only on the iPhone X, uses the user's face to quickly unlock the phone and verify the identity of the user. According to the
Nikkei Asian Review
, suppliers of the 3D sensors used in Face ID are having problems achieving a decent yield rate.
Two executives who work for companies that supply parts for the iPhone say that it is unknown whether Apple will be able to meet the large number of orders expected after the launch of the iPhone X. One of the executives said that Apple is turning out a small number of units each day, in the range of tens of thousands of handsets. The iPhone X is being manufactured exclusively by Foxconn at its factory in Zhengzhou.
Yuanta Investment Consulting analyst Jeffrey Pu says that by his accounting, Foxconn will produce 2 million iPhone X units in September, with 10 million expected to be built in October. By the end of the year, 40 million iPhone X models will have been produced, says the analyst, down from his original estimate of 45 million. Pu adds that the 3D sensors are the only production issue remaining with the iPhone X.
Pre-orders of the premium handset are expected to begin October 27th. The 64GB model will be priced at $999 while the 256GB version will cost you $1,149.
source:
NikkeiAsianReview