New 'Torchlight Mobile' trailer shows hack'n'slash gameplay footage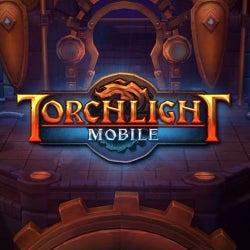 Runic has published a new gameplay trailer for Torchlight, an upcoming hack'n'slash mobile RPG. It shows the Kitsune character class in action, along with glimpses of a boss fight. The game looks most hit iOS RPGs in that its fast and colorful, without being too complicated or difficult as to limit its appeal to hardcore gamers.
Torchlight Mobile is an exclusive installment in the series, which consists of two PC games. It's currently in closed beta within China. When it ships at the end of 2016, the game will be free-to-play and it will introduce a PvP mode in the form of a MOBA minigame, as well as arena battles and cooperative fights. Players will also be able to design their own dungeons. Torchlight Mobile will be available on Android and iOS.
ALSO READ