New Microsoft ad takes on the Apple iPhone 5s and Apple iPhone 5c
34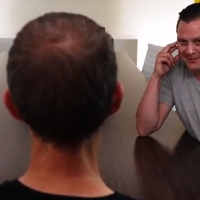 Microsoft's ad team has been on the ball lately, starting with the hilariously true "
The Wedding
,"
which showed Apple and Samsung fanboys at each others' throats
. Earlier on Friday,
we showed you the behind the scenes making of the sequel
to that ad called "
The Recital
," which was even funnier than the original. Now, Microsoft is on the attack mode once more and this time the verbal daggers are aimed at Apple and the new
Apple iPhone 5s
and the
Apple iPhone 5c
.
The ad is supposed to capture a couple of meetings held at Apple's campus earlier this year and even starts with a shot at the unannounced (and late) Apple iWatch. The ad splices together two separate meetings with two members of Apple's design team talking to actors portraying Apple CEO Tim Cook and Design chief Jony Ive. "
We're going to give the pople what they want. We're giving them the finger
," says the male design team member before the female designer quickly interjects "
...prints. Fingerprints Touch ID.
" Oh Microsoft, you are so naughty!
Talking about how light the new iPhone will be, one designer says that we did this by getting the megapixels down to 8. The ad even takes a shot at Ive's comment on video about the Apple iPhone 5c being "beautifully unapologetically plastic". Even the most hard core Apple fan will have to agree that Microsoft has done a great job here.
source:
WindowsPhone
via
AppleInsider