New Apple iPad to be "a major upgrade", lighter and more compact
40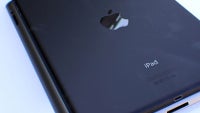 Apple may be preparing one of its biggest upgrade years for iPads as it plans on redesigning its large, 9.7" iPad, according to Cantor Fitzgerald analyst Brian White. We have already seen the leaks, so this should come as no surprise. The fifth generation iPad is expected to adopt the design language of the iPad and get a lighter, more compact body.
This would be
"a major upgrade"
to the series and it comes at such a time that White predicts will coincide with the time for many of the 155 million iPad owners to upgrade to a newer device.
This new design is expected to go particularly well with Apple's loyalists, and together with a new and more powerful 64-bit expected for the new iPad, it has raised analysts' expectations.
"Given our research in Taiwan over the past few days, we believe the iPad 5 has the potential to be a significant iPad upgrade cycle,"
White writes in a note.
"[Since] Apple did little in the way of changing the look and feel of the past couple of iPad iterations, we believe Apple's sizable installed base, with 155 million iPads shipped through 3Q:FY13, is ready to purchase a new full-sized iPad."
Along with this comes an increased and bullish price target of $777 for Apple's stock. What are your thoughts on that, would you consider the new iPad if it was lighter and more compact?
source:
AllThingsD