New App Catalog for Palm Pre Sept 24th; webOS 1.2 coming next week?
1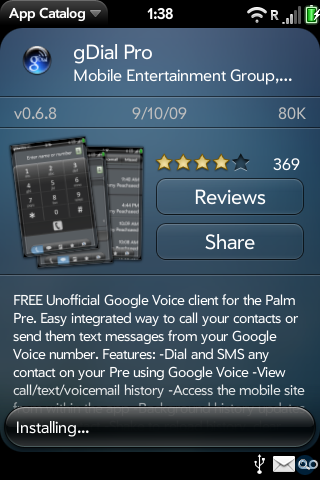 App Catalog
Last week we
reported
that the webOS 1.2 upgrade was supposed to have taken place on September 8th according to a changelog posted by Sprint on its site. As we all know now, that upgrade never took place and Sprint removed the list from the site. Now, a tipster in the site's chat room has told precentral that the new software will be available sometime next week. One of the highlights will be support for DocsToGo with full document editing.
As for the App Catalog, a different source told precentral that it will be available starting September 24th, and you will be able to use a credit card on file with Palm to purchase your fart sounds or other apps directly from the Catalog. This will keep the carrier out of the billing process and keep their focus on the business of getting voice, data and audio to your device.
Palm Pre Specifications
|
Review
source:
precentral