Netflix reportedly is testing a price hike in Australia; trial could lead to U.S. price hikes
15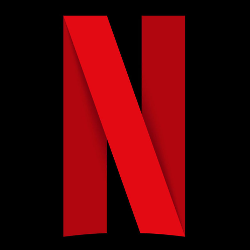 Streaming video site Netflix could be soon be hiking its monthly subscription fees. Tests are being done in Australia where new subscribers who sign up on weekends will pay as much as $AU3 more for membership. New Netflix members will now pay AU$9.99 a month for the Basic plan, up from AU$8.99. The Standard plan will rise from AU$11.99 to AU$13.99 monthly, and the Premium plan goes from AU$14.99 to AU$17.99 a month. Each Australian Dollar is worth 74 U.S. cents.
The Basic plan allows one screen at a time to access Netflix. With the Standard plan, two screens can access Netflix at the same time, and video is streamed in HD. The Premium plan allows viewers to stream in UHD, and as many as four screens can use the service at the same time.
If we use approximately the same percentage price hikes being tried out in Australia, and apply it to U.S. pricing, we could see the rate for the monthly Basic plan go to $8.99 from the current $7.99. The Standard plan would rise to $11.99 a month, and the Premium plan could see a hike to $14.99 monthly. These rates are based on keeping the same pricing format of $XX.99.
While Netflix confirmed that the pricing test is taking place in Australia, the company couldn't say if the price hikes will stick, or even if they will take place in other countries.
"We continuously test new things at Netflix and these tests typically vary in length of time. In this case, we are testing slightly different price points to better understand how consumers value Netflix. Not everyone will see this test and we may not ever offer it generally."-Netflix spokesman
Speaking about Netflix and Australia, we recommend that those who like drama start binge watching
Wentworth
. This is a show that takes place in a fictional woman's prison in Australia. Several members of the cast have won awards in the country for the show.
source:
BGR