Code reveals that scheduling feature could be coming soon to Gmail's Android app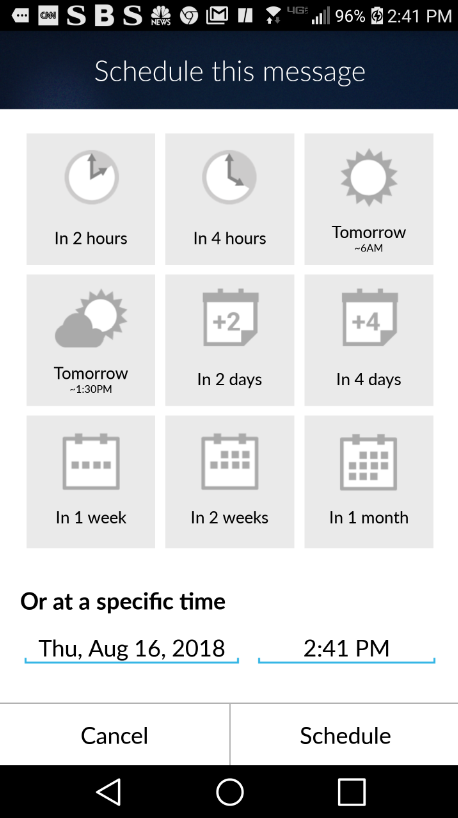 Gmail's schedule feature could resemble the one already offered by the Boomerang Mail app
Code found in the Gmail v8.7.15 APK reveals that a scheduling feature could soon be added to the Gmail app for Android users. While currently there are ways to have an email sent at a certain time (more on that later), it would be much easier for some if this were offered as a native feature. By scheduling an important email to be sent at a later time or date, you can arrange to have it appear at the top of the recipient's inbox when he returns from vacation, or at the beginning of a new work week. Otherwise, it could languish in a pile of emails that have yet to be read.
The code, discovered by
Android Police
, includes the words "schedule send" multiple times. Apparently, the new feature will be accessed by tapping on the overflow menu found on the Compose screen. No doubt that clicking on the link will allow you to set the date and time when you want your email to arrive.
Speaking of schedules, there is no clue as to when the Android Gmail app will get this feature, which certainly will come in handy for many users. If you don't want to wait for Google to eventually update the Gmail app with this capability, you can install the Boomerang Mail app on your Android or iOS device (see image at right) by clicking on the appropriate link: (
iOS
|
Android
).

Code found in the Gmail v8.7.15 APK hints at a new native scheduling feature for the app