NYPD tells Apple iPhone owners to update to iOS 7
37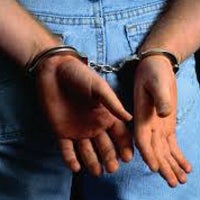 The NYPD must be getting tired of writing up reports about stolen Apple iPhone units. Considering that iOS 7 includes some new security features, New York's Finest are handing out notices in the big, uh, Apple. The notices suggest that iOS 7 be installed by iPhone users because of the new security features that it comes with. It also points out that the update is free.
On the bottom of the notice is a sketch of an Apple iPhone running iOS 7. We wonder if it was drawn by a police sketch artist. Anyway, the one application that has the cops in New York taking time from busting jaywalkers is the "Activation Lock". This new feature prevents the bad guys from disabling "Find My Phone". It also prevents thieves from erasing it or reactivating it. The NYPD even hung out around the City's Apple Stores telling iOS users to update to the latest build.
And the two law enforcement officials who have been
working together trying to bring down smartphone thefts
, New York Attorney General Eric Schneiderman and San Francisco's District Attorney George Gascón, have issued a joint statement suggesting the update. So there you have it folks, the cops and top law enforcement officials want you to install iOS 7 on your iPhone. The phone you save might be your own.
source:
Twitter
via
AllThingsD